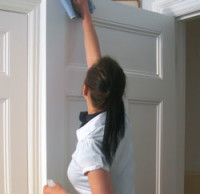 Providing expert cleaning services to both residential and commercial customers, MBM Cleaning is your answer for a home or business that shines! Whether you're too busy to handle routine cleaning around the house or you're in need of a commercial cleaning service to ensure your business is a safe workplace for employees and a welcoming environment for customers, our professionals are here to help. Established in 2000, MBM Cleaning has over a decade of experience helping Cleveland-area home and business owners get—and keep—their buildings clean, fresh, and beautiful. Whether you're located in the heart of Cleveland or in one of the many surrounding suburbs, our team will be there for you. So if you're ready to experience the convenience, reliability, and customer service of the MBM Cleaning housekeepers, then it's time to call today!
Professional Housekeepers
Commercial Cleaning Services
10 Years Experience
Fully Bonded and Insured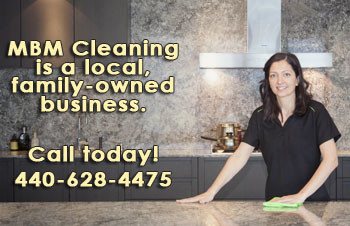 Bringing you professional maid service and hassle-free cleaning, MBM Cleaning specializes in combining superior cleaning expertise with the very best in customer service. From creating a customized cleaning service plan that's designed around your space and your specific needs to arriving promptly and working efficiently, our team is the housekeeping service you can count on to take care of you and your home. MBM Cleaning is a local, family-owned business, and our dedication to our customers shows! We're committed to providing every customer with the best service possible, making every client feel like they're our one and only customer. So why settle for a one-size fits all cleaning company when you can get personalized service and professional housekeepers at MBM Cleaning! Have questions? Just give us a call or send us an e-mail and we'd be happy to help.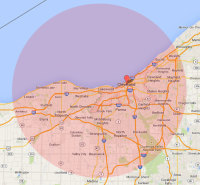 Based in Cleveland, Ohio, MBM Cleaning, Inc., provides housekeeping and commercial cleaning services to customers throughout the area. Our clients come from all of the nearby suburbs, including the towns of North Royalton, Broadview Heights, Brecksville, Beachwood, Lyndhurst, Sheffield, Elyria, North Ridgeville, and Lakewood.

To bring you security and peace of mind as well as the reliable cleaning services you can count on, MBM Cleaning is fully bonded and insured.