Housekeeping
Need a little help around the house? Don't have time to clean? Then you need housekeeping services from MBM Cleaning of Cleveland. We provide professional housekeepers to clean your home on a routine basis—it's an easy, convenient solution to ensuring your house gleams. Leave the house cleaning to the pros!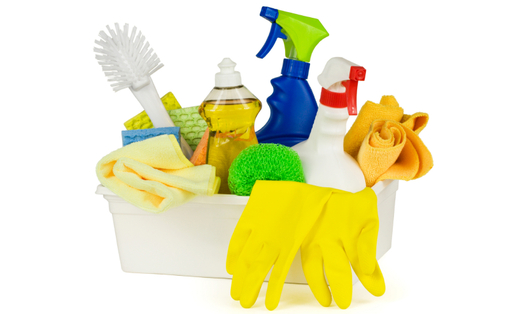 MBM Cleaning provides trained, professional housekeepers to clean your home on a weekly or bi-weekly basis, whichever suits your cleaning needs. And, unlike amateurs who just do a surface clean, our housekeeping service gets your entire home deep-cleaned. Using the latest cleaning products and techniques, we meticulously your home from top to bottom. Unlike house cleaning services that use a one-size-fits-all approach, we offer customized maid service for every customer. We'll collaborate with you to formulate a personalized cleaning plan that's designed to meet your specific cleaning needs and your budget, ensuring we get your home clean and bring you the best in customer service.
When you choose housekeeping service from the professionals at MBM Cleaning, your bathrooms will positively shine. Bathroom cleaning tasks include:
Cleaning tile walls, bathtubs, and showers
Cleaning shower doors
Cleaning vanity and sink
Cleaning and shining mirrors and fixtures
Mopping floors
Thoroughly cleaning toilets
Dusting window sills, ledges, and blinds
Removing cobwebs
Spot cleaning doors and doorframes
Between cooking, eating, and doing the dishes, your kitchen can get grungy pretty quickly. But with the expert house cleaners at MBM Cleaning it won't stay that way! Our kitchen and eating area cleanings include:
Cleaning countertops
Cleaning outside of range hood
Cleaning top and front of stove
Wiping drip pans or glass top surfaces
Cleaning sinks and shining fixtures
Wiping fronts of all appliances
Dusting window sills, ledges, and blinds
Wiping out microwave
Vacuuming and damp mopping floors
Spot cleaning doors and doorframes
Removing cobwebs
Your family spends the majority of their time in their bedrooms and in living spaces like your family room, study, den, or playroom. With traffic in and out, and just the mess of daily living, it's no surprise that these rooms need cleaning frequently. But with the thorough housekeeping services provided by MBM Cleaning, we'll get your space clean without you having to life a finger. Our routine cleaning for sleeping and living areas includes:
Wiping flat areas
Spot cleaning doors and doorframes
Eliminating cobwebs
Dusting picture frames
Dusting ceiling fans
Dusting lamp shades
Dusting areas with lots of knickknacks
Dusting window sills, ledges, and blinds
Vacuuming and mopping wood floors
Vacuuming stairs
Vacuuming all readily accessible floors
MBM Cleaning housekeepers provide all cleaning products and equipment for your convenience. So what are you waiting for! Give us a call today to get started on customized house cleaning services and a cost-effective, hassle-free way to keep your home clean.