Maid Services
Too tired at the end of the day to vacuum? Sick of spending your weekends scrubbing the bathroom? Ready to free yourself from the endless monotony of cleaning chores? Call MBM Cleaning today to set up regular maid service for your home. Let us do the scrubbing and cleaning so you can enjoy your free time! After all, life's too short to clean your own home.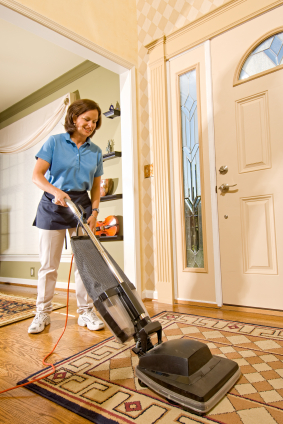 MBM Cleaning provides housekeeping and maid service throughout the Cleveland region. Available for both one-time and routine cleaning services, our professionals can help free you from the constant chores of dusting, sweeping, and scrubbing. At MBM Cleaning, we provide all cleaning products and equipment for your convenience. And, our housekeepers are all trained cleaning professionals, so you can trust MBM Cleaning to provide a safe, thorough cleaning job!
Our maid services are available weekly or bi-weekly to suit your schedule and needs. At MBM Cleaning, we work with you to assess your specific cleaning needs and then create a customized plan designed to suit your home and your particular needs. Our trained housekeepers will provide a complete, meticulous housecleaning following your personalized cleaning plan, ensuring you get the maid service that's right for you. Tackling all areas of your home from bathrooms and bedrooms to living spaces and the kitchen, we'll your entire home sparklingly clean and keep it that way. Unlike maid services that just do a surface clean, our MBM Cleaning is committed to doing the job right go get your house clean from top to bottom.
To give you an idea of how your home will shine, here's the list of cleaning tasks our housekeepers can perform. But don't forget, with the MBM Cleaning customized maid service option, we'll create a plan that's designed for your needs--so please ask if you don't see a desired cleaning chore listed below!
Bathrooms
Tile walls, bathtubs, and showers cleaned
Shower doors cleaned
Vanity and sink cleaned
Mirrors and chrome fixtures cleaned and shined
Floors cleaned
Tile grouting scrubbed
Toilets thoroughly cleaned
Window sills, ledges, and blinds dusted
Cobwebs removed/general dusting
Doors and doorframes wiped
Kitchen and Eating Areas
Countertops cleaned
Range hood cleaned
Top and front of range cleaned
Drip pans or glass top surfaces wiped
Sinks cleaned and chrome shined
Fronts of all appliances cleaned
Floors vacuumed and damp mopped
Window sills, ledges, and blinds dusted
Cobwebs removed/general dusting
Microwave wiped out
Doors and doorframes wiped
Kitchen furniture cleaned
Sleeping and Living Areas
Flat areas hand wiped
Doors and doorframes wiped
Cobwebs removed
Picture frames dusted
Ceiling fans dusted
Lamp shades dusted
Knickknacks wiped and area dusted
Window sills, ledges, and blinds dusted
Wood floors vacuumed and damp mopped
Stairs vacuumed
All readily accessible floors vacuumed
Furniture wiped
Upholstery vacuumed
Additional Cleaning Services
Light fixture cleaning
Wall wiping
Window washing
Maid Cleaning Service
House Cleaning Services
Maid Service Cleaning
Housekeeper
Housekeepers